HAPPY BIRTHDAY JESUS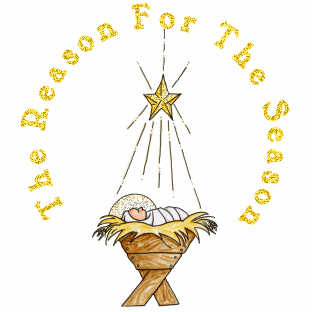 It's Christmas all over the world. People running here and there, buying gifts, decorating and cooking and busy with all the rush of the season. Yet, there are millions out there with no joy in their hearts because they have lost the true meaning of Christmas and their joy depends on things that are not of the original meaning of Christmas.
Imagine, having a birthday party for someone and not inviting them? It sounds ridiculous but that is what many of us do at Christmas time because a huge part of the world does not recognize the reason for Christmas, The Birth of Our Lord and Savior, Jesus Christ.
I felt it all through this Christmas season. Was told that I could not say, " Merry Christmas", at work. For me, it was completely unacceptable and I was willing to loose my job over it. At some point, we must take a stand in what we believe in and stand up for it. I am a Christian and I am proud of being a Christian and I know that if it were not for the birth of Jesus, I would have no hope in my life today.
Over two thousand years ago, a Savior was born in Bethlehem. A quiet and pure peasant girl, chosen by God, to give birth to our savior. Imagine what it must have been like for her to find that she was going to conceive a child when she never had intimate relations with her bethroved, Joseph. Imagine the ridicule and cruelty that she must have endured to carry out God's will for her and to have this child. Joseph wanted to put her away but the angel of God spoke to him and told him that she had not done anything to be ashamed of and that she was only the vessel God chose to use to bring his son into the world.
How the people must have mocked and scorned them and judged them. The King, Herod, was beside himself to discover that a king had been born and that one day, he would be the one people worshiped and bowed down too. He sent his wise men to where the child was, to see what was going on. The wise men followed a star in the east until it stopped, right above where the Savior laied in the manger.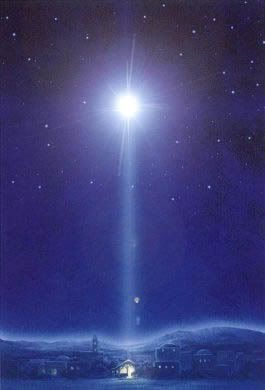 As soon as they saw the baby Jesus, they gave him gifts and praised him. The angel of the Lord spoke to them and told them not to return to their town by the way in which they came because the King would do them harm.
A Savior, Christ the Lord, born to an earthly woman, by the conception of the holy spirit. Un imaginable circumstances but because of Mary's obedience, the miracle of the birth of our Savior is a reality today.
How many times do we face circumstances that seem impossible by all appearances and become too afraid to face them? How many times, I wonder, do we miss huge blessings from God because of our fear?
I know that there are many hurting this year and are weary and broken but the good news is that nothing is impossible with the Lord. I pray this Christmas that each and everyone who reads this will know the true meaning of Christmas and find the peace and joy that comes from this miracle from God.
It's not about the gifts and the tree and the money, it's about the birth of our very hope and confidence in knowing who we belong too and what that means for us. I put up a tree with just lights on it this year, no presents. My gift, my Christmas miracle is that my daughter is safe and warm and home with me. I know that if it were not for my Savior, this would never have happened and I give him all the glory and honor for being so faithful. This year, my gift is that my family is together again and I know with certainty that God is not finished and that his plan for us is for good and not evil. Praise the Lord, our Savior lives.
Merry Christmas to each and everyone of you. May the miracle of Christmas be in your heart and minds and bring your great tidings of joy. For unto us this day is born, a Savior, Christ the Lord.